What have you got to lose?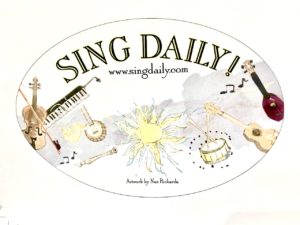 Studies have shown that singing improves mental, emotional and physical health.
I select recordings of songs by musicians ranging from Gershwin to Green Day, Marian Anderson to Maggie Rogers and email a link to a lyric video every morning to subscribers.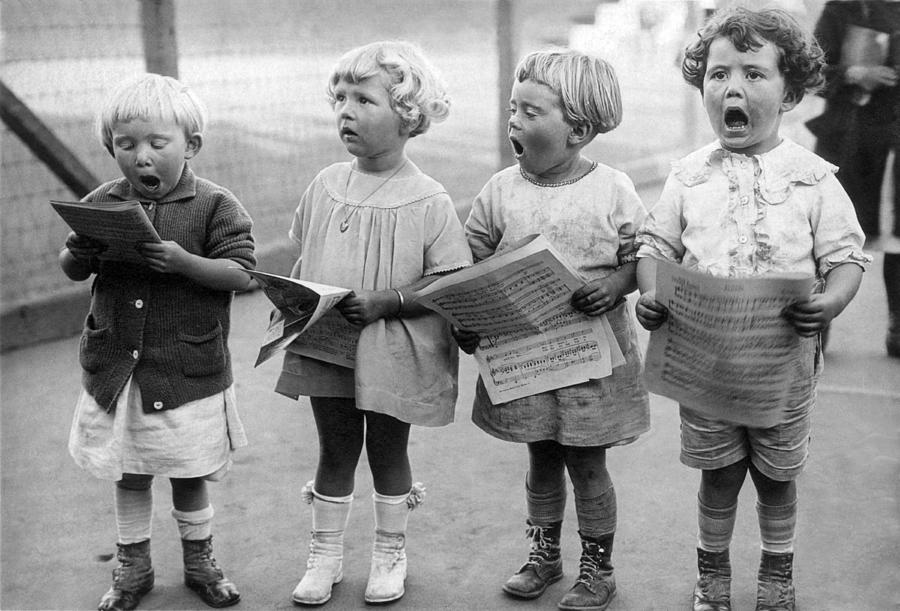 "So while others miserably pledge themselves to the insatiable pursuit of ambition and brief power, I will be stretched out in the shade, singing."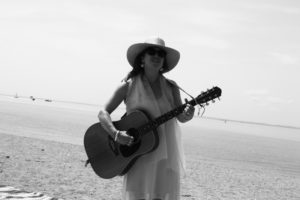 We believe in
Find A Song For Today

 

by clicking on the calendar or going to

A Song For Today – by month;

Sign-up for a "

SING DAILY" daily e-mail

;

click on the links on the top of this page for more stuff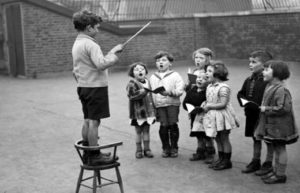 About This Website (by Dan Woog @ 06880danwoog.com) 
(and even more about this website)
Our friend Lauren Tarshis encouraged Suzanne to start Sing Daily and called Suzanne a "Music Evangelist"; we think our friend Lauren might be a genius.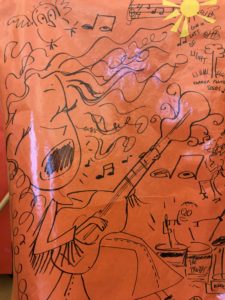 above sketched by a friend long ago 
photo by Larry Silver
"Four Young Children Singing" is a photograph (circa 1917) by Underwood Archives
Header illustrated by Nan Richards
*Thanks to Nancy Howland Walker for the quote.